I'd first like to thank everyone for participating in Hanks Holiday Handout #4!  Once again it was a big success with entries from all over the world!  I think if you read through the comments, you'll find a wealth of good information (and stories) on what people have learned in the last year.
Without further adieu, the winners are…
1.  Danny Cooper wins: How to Finance Your Invention or Great Idea by Jack Lander

$19.95—
2. knobster wins: The Boss's Survival Guide by Rosner, Halcrow, and Levins

  $18.95 —
3. Cah Kontes wins: .1001 Ways To Take Initiative At Work by Bob Nelson

  $10.95—
4. David @ DailyDollar wins: When Markets Collide: Investment Strategies for the Age of Global Economic Change (Hardcover) by Mohamed El-Erian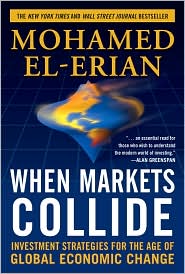 $27.95—
5.  Writer's Coin wins:  Rich Dad Poor Dad by Robert Kiyosaki
$16.95 —
6.  Matt @ MyFinancialRecovery wins: Financial GPS Software

$39.99 —
7. Kristen, Dusty, Amber, Jamie, SeanP .  EACH win $25 in Cold Hard Cash!

8.  Sherry was the top commenter for the duration of the contest and takes home the $50!
Again, a big thanks to everyone for participating!  If you're a winner, check your inbox as you should have an email from me in there with details on claiming your prize!
Filed Under: Giveaways