So we're crossing the year long milestone here @ the MiB and celebrating in style!  Giving away our fourth contest pushing the total amount given away this year close to $1,000!  Thanks to everyone for making it worthwhile and I'm happy to craft up this one giving away more than any prior contest!  Coincidentally fellow MoneyLifeNetwork writers FreeFromBroke and SenseToSave are in the same boat!  Happy Anniversary guys! 
So FreeFromBroke and I decided to merge forces with this contest and offer you more than 1 way to enter and win during the dual-contest offering!  So after reading and commenting on this one, buzz over to FreeFromBroke.com to see the flip-side of our question coin and toss your name in the hat for another chance to win!
The Prizes
The last 3 promotions (Contest1, Contest2, Contest3) the rules seemed to work very well and rewarded everyone accordingly. Ergo, there are a total of thirteen (13) prizes worth over $300 that will be given away!  I have been given several books and an interesting piece of software in the past year, so I figured it best to give back to the site what was given to me.  Feel free to trade or sell them yourself if you'd like once you win!
Q:  Can you win more than one prize?
A:  Indeed!  In theory, one person COULD win them all if they had all 100 entries and luck of the draw was on their side!  🙂  but the last 3 contests had separate winners, but this contest has more prizes than ever before!
How to Finance Your Invention or Great Idea by Jack Lander


$19.95
—
The Boss's Survival Guide by Rosner, Halcrow, and Levins


  $18.95
—
1001 Ways To Take Initiative At Work by Bob Nelson –


  $10.95
—
When Markets Collide: Investment Strategies for the Age of Global Economic Change (Hardcover) by Mohamed El-Erian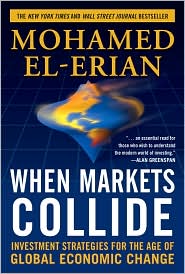 $27.95
—
Rich Dad Poor Dad by Robert Kiyosaki

$16.95
—

Financial GPS Software


$39.99
—

FIVE (5) $25 Prizes in Cold Hard Cash – $125.00 (American Express Gift Card or direct pay via PayPal.com

***NEW***Top Commenter for the month (next 3 weeks) gets $50 – no drawing, just a giveback to the folks that are regulars, but newcomers are welcome to give it a whirl (includes new comments on past articles also but comments need to be relevant)! – $50.00 (American Express Gift Card or direct pay via PayPal.com
Total Contest Value = $309.74
The Question
So the question each person needs to answer is:
What is the single most important thing you've learned over the past year? 
(It can be ANYTHING you've learned, no holds barred here!)
My Answer(s) To The Question
There are a handful of ways this can go because there really is something new you learn every day, or so they say.  To get the creative juices flowing, I'd provide you with a few of my most lessons learned in the past 365 days:
1.  Planning ahead.  Whether it is for work or play, putting in the extra time will save you more than just time.
2.  Adobe Photoshop – I've gotten pretty good at Photoshop over the past year and I've started to cook up a few pretty nice prints as of recent.
3.  Google Adsense – it really does matter where you put your ads if you want people to click them.  😉
4.  Ads Blacklist for Google Adsense – You're not going to make ANYTHING if you don't filter who you're allowing to advertise.
5. Internet friends are good to have – I didn't think that I'd be able to connect with people on this site as well as I have and I've actually built a pretty good network of friends.
6.  Money isn't everything – I turned down a job or 2 this year and I'm not upset about it because it doesn't drive your workload.
7.  My 3 and 4 year old daughters will eat anything if you offer them one chocolate chip afterwards.  😉
8.  The New England Patriots aren't unstoppable.
9.  People seem to be divided 50/50 on going to Iraq to take a job.
10.  Spongebob Squarepants birthday is July 14, 1986.
11.  Daily blogging isn't needed to keep a reader base.  If you write good  content, people won't ditch you by posting less frequently.
The Entries
There are actually 100 possible entries you can have if you use all the options, so read these rules closely!
1. Leave a relevant comment based on the question above (5 entries)
2. "Favoritize" this page through your choice of preferred methods: Del.Icio.Us / Reddit / Digg / Stumble Upon / Technorati / PFBuzz . After linking, use the contact page to shoot me an email to which page you've submitted (5 entries)
3. Add me to your BlogRoll (5 entries)
4. Comment on FreeFromBroke's co-op page to the contest! (10 entries) [contact me to have your entries added!]
5. Sign up for FreeFromBroke's RSS feed! [Trust me, if you like my content, you'll LOVE his! ] (10 entries)
6. Sign up for The Money Life Network RSS Feed. Worry not, MLN won't bite. 🙂 (10 entries) [if already signed up, to enter you must contact to have your entries added]
7.  Sign up for my RSS feed (10 entries) [if already signed up, to enter you must contact me to have your entries added]
8. Provide a writeup based on the question above on your own blog and link back to this post (10 entries)
9. Review MiB Smarter Money on your website (10 entries)
10. Add my MiB SiteStock widget to your site (25 entries) [if you already have it, contact me to have your entries added!]
The Rules
This giveaway is all in good fun.
There is no purchase necessary and it won't improve your chances to win, but I'm always up for free $ if you'd like to send me some.
If it works as planned, I'm happy to offer more giveaways in the future.
The winners will be selected by random number generator.
The winners will be chosen on October 15, 2008 @ 12pm Pacific Standard Time(PST).
Anyone of any age can enter unless it is illegal in your area.
The winners will be contacted via email, SO LEAVE A VALID EMAIL ADDRESS IF YOU WANT TO BE CONTACTED! I promise I will NEVER use your email address for evil purposes. Just to contact you to tell you that you've won. You don't even need to leave a real name if you don't want, just a valid email address (and home address if you win). If the email address isn't valid, I'll use the random number generator to pick another name.
All prizes are provided "as is".
If you want to host my next giveaway, I'm happy to consider your offer. Contact me.
The odds of winning depend on how many people are involved. I can't give you this info now, but I can assure you, it's easier to win than the standard lottery.
By getting in on this you allow MyInvestingBlog to republish what you write either on this blog or other spots.
I am the judge and jury as to what is a "relevant" post. If you're following the rules above, you're most likely a valid post; but I reserve the right to delete your post if I feel it isn't relevant to this blog. For example, if you write something like: "I really like giftcards, and I really really like free gift certificates!" You'll probably not get in. Please make it a valid post!
Filed Under: Giveaways